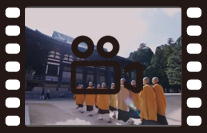 Special Movie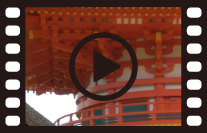 Movies about Koyasan
About Reservation
Before making a Shukubo reservation, Please consider following:
1. Reservations must be made in 7 business days before your planned accommodation day.
2. You can't go for group bookings more than 10 people with this application system.Please contact us by Phone or Fax in the case.
3. It is not available to respond to your request in case we close our office.If you need to change or cancel your reservation in the term, please call directly to your temple.(We will mention in our website when we close our office)
4. We require you to provide us with an E-mail address (Fax number) we can contact you directly.
5. We can't be held liable for problems during E-mail transmission.
6. Your reservation will be completed when you receive a confirmation reply from us by E-mail or Fax.It usually takes some time to make your booking.
If there is no reply from us within 3 days, there is a possibility that it was moved to the Junk mailbox or has been deleted automatically.
It is necessary for you to configure your mail filters to accept E-mails from Koyasan Shukubo Association.
If there is no E-mail response from us, please contact us by E-mail, Fax or Phone to avoid above troubles, even though at the case, please don't resubmit the application form without contact us.
7.

We hope your cooperation for the reconfirmation reply about the reservation.

Even though there is no reply from you, we assume that your reservation has been established. Therefore, we can charge a cancellation fee in the case of No show.
8. Payment should be made by cash only (Japanese yen), Payment by credit card or other ways is not possible.
9. We usually ask the customer for valid credit card detail on the application procedure, because it is necessary for us to use it for charging cancellation fee.

・It is only used for charging cancellation fee depending on our cancellation policy.
・Please confirm the expiration date must be at least later than one month from your staying date.

10. Regarding requesting your prefer condition of the accommodation, Please consider following.

・We recommend that you take the procedure of application as early as possible.Cause it may be difficult to serve your preferred room on specific busy season in Japan.
・Not all the Shukubo room has garden view or private bathroom and toilet.
・Most rooms are Japanese style (Futon bedding and tatami floor)
・The temple usually doesn't have Pick up services to the customers
・ We hope to hear about the Allergic Symptoms of customers in the application form.Since it seems to be difficult to serve meals according to the allergic conditions

I hope your understanding that we may not be able to serve you preferred room due to vacancy situation.
11. It may not be available to serve Dinner in case of being late for check in time.(We need to charge you a full accommodation fee even in the case)
12. Please be sure to contact previously for notice of being late, and hope your understanding that we need to ask you for cancellation charge in case of no show.Please contact us by E-mail(cancel@shukubo.net), Phone or Fax in our business hours (8:30 AM to 16:30 PM on local time.)Unless such contact before the limit, we need to change you the cancellation fee according to below cancellation policy.
13. Please confirm the following cancellation policy.
Cancellation Charges
| No-show/ On that day | 1-3 days in advance | 4 or more days in advance |
| --- | --- | --- |
| 100% | 1day:50% 2-3days:30% | No charge |
| | |
| --- | --- |
| No-show/ On that day | 100% |
| 1-3 days in advance | 1day:50% 2-3days:30% |
| 4 or more days in advance | No charge |
I agree to the IMPORTANT NOTICE and cancellation/payment policy as described above.