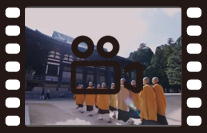 Special Movie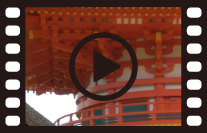 Movies about Koyasan
Jofuku-in
成福院
Shukubo (Temple Guesthouse) Information
Jyofuku-in is in Rengedani, which is located almost in the center of Yahagamine, and has a rare octagonal hall called "Manihoto".

This shokubuo is dedicated as a memorial for the victims of the Burmese area and prayers for peace and is still deeply involved with Myanmar (former Burma) with goodwill exchanges being conducted.

The main statue of the main hall is a wooden statue of the Daisetsu Gyomei-Ou, which is an extremely important Buddha statue on Mount Koya and Japan.
Facility information

Shukubo
name
Jofuku-in
Address
593 Koyasan, Koya-cho, Ito-gun, Wakayama JAPAN
TEL/FAX
TEL : +81(0)736-56-2109
FAX : +81(0)736-56-3475
URL
http://koya-jfk.travel.coocan.jp/
Experiences
Sutra Copying(¥1,000)

Morning buddhist ceremonies
(Summer)6:30~
(Winter)7:00~(FREE)
Room type and price

A

Fusuma room(4guest rooms)※1
2 people or more ¥13,200~

B

Room with private toilet
2 people or more ¥13,200~¥15,400
※The price is for one person, one night including dinner and breakfast.

※1 Fusuma
Fusuma is a wood-framed sliding door and partition covered with thick paper.
It is movable in grooves and separates the rooms.
※The price will be higher in the case one person use one room.

Bus guidance
Take a bus from NO.2 bus stop bound for Okunoin-mae, and the nearest bus stop is Renge-dani.
Annotation
Check-in / 15:00~17:00
Check-out / 10:00
Capacity / 80 individual guests
Curfew / 21:00
Facilities / Main temple hall/Japanese garden/Parking Public bath(Men and women are separated) Wi-Fi(Available in specific locations)