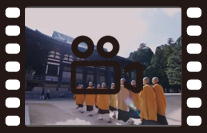 Special Movie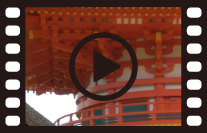 Movies about Koyasan
Sightseeing
Tour Courses
◆ Rent-A-Cycle (Electric bicycle)
Rent-A-Cycle service is recommended for sightseeing in Koyasan. Please do not hesitate to take advantage of this service. (10 bicycles are available. Reservations accepted.)
For one bicycle, there is a rental fee of 400 yen for up to one hour. (An additional fee of 100 yen is charged for every 30 minutes after the initial hour.)
Shukubo Association's Central Information
Telephone:0736-56-2616
Please make reservations by telephone. Reception Hours: from 9:00 a.m. to 5:00 p.m.
◆ Common Ticket
for Visiting Temples
When visiting temples in Koyasan, an admission fee is charged for each of the following six temples; Kongobuji Temple (the Headquarters of Shingon sect of Buddhism), Reihokan Treasure Museum, Daishi Kyokai, Daito, Kondo, Tokugawa Family Mausoleum.
At any Koyasan Shukubo Association information center, you can obtain a 'Common Ticket for Visiting Temples' which works at any of the above six temples and can be purchased for just one fee. It is a very useful ticket at a reasonable cost.
Please feel free to purchase one at any of the Koyasan Shukubo Association information centers.