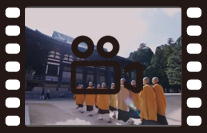 Special Movie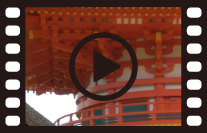 Movies about Koyasan
Koyasan Art Days 2023
Koyasan Art Days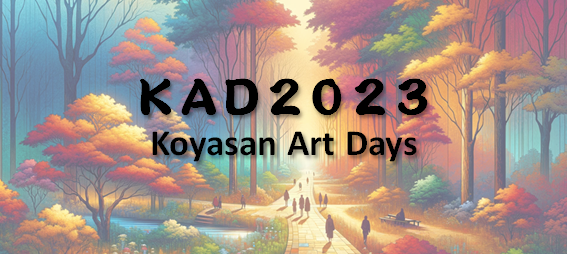 Monitor Tour Seeking Participants (Participation·Lodging FREE)
The wonderful Buddhist art of Koyasan meets contemporary creations.
This is a two-day tour where you can enjoy the art of Koyasan from a new perspective.
Please apply for this opportunity to stay overnight at Buddhist temple.
Dates: Wednesday, November 29th - Thursday, November 30th
Participants: 10 people * 5 rooms
Temple Stay: Shojoshin-in temple 1 night > dinner and breakfast incl.
Rooms have a garden view ·Buddhist vegetarian cuisine
>> Shojoshin-in temple website

Participation Survey
After the temple stay and tour, please complete the survey questionnaire.


Monitor Tour Itinerary (Tour guide included)
November 29th (Transportation provided)

15:00 Meet at Koyasan Shukubo Association Central Office
15:10 Guided Tour of Danjo Garan Sacred Temple Complex (about 50 minutes)
16:00 Guided Tour of Kongobu-ji Temple (about 50 minutes)
17:00 Return to Shojoshin-in temple
November 30th (Transportation provided)

8:50 Meet at Shojoshin-in temple gate
9:00 Guided Tour of Okuno-in Cemetery (about 2 hours)
11:00 Sainan-in Temple Garden viewing *Coffee/tea time
11:30 Guided Tour of Reihokan Museum (about 1 hour)
12:30 Conclusion of Tour
What is included in the tour?
One night stay at Temple with 2 meals / entrance fee at all tour sites /tour guide fees Goma Fire Ceremony at Shojoshin-in temple (Transportation to and from Koyasan is not included)
How to make reservations
Include your name · address · number of participants · telephone number · hotel /inn · email address.
(send application to sankeiko@triton.ocn.ne.jp)
The Shukubo Association will reply within a few days.


Event planned by the Koyasan Shukubo Association and the Koyasan Pilgrimage Association
648-0211 Wakayama Prefecture Itu Gun Koyacho Koyasan 49
Tel 0736-56-2616