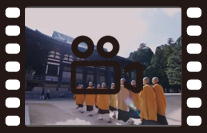 Special Movie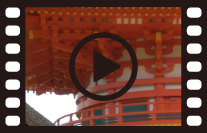 Movies about Koyasan
Fugen-in
普賢院
Shukubo (Temple Guesthouse) Information
During the Daichi period (12th century), the shukubo was opened with the memorial Buddha Fugen Bodhisattva, at the time the Imperial Prince climbed Mt Koyasan. Komoto Daishi was instilled in the work of Michio Kegonji, one of the ten great disciples of Kobo Daishi.
In addition, Daikokuten, which has been handed down to Hokenin Temple, leading the temple gate, which was extremely poor, to prosperity, and the Kiizou Fudoki reports the value of its merit.
In 1996, the Buddha ashes were commissioned from Nepal, and a religious hall was built.
Facility information

Shukubo
name
Fugen-in
Address
605 Koyasan, Koya-cho, Ito-gun, Wakayama JAPAN
TEL/FAX
TEL : +81(0)736-56-2131
FAX : +81(0)736-56-4688
URL
https://www.fugen-in.com/
Experiences
・Sutra Copyng(¥1,000)
 ※Reservation required
・Fire Ceremony(28th of every month, AM7:00~)

Morning buddhist ceremonies
(Summer)6:30~
(Winter)7:00~(FREE)
Room type and price

A

Fusuma room(6guest rooms)※1
2 people or more ¥11,000~

B

Normal room(25guest rooms)
2 people or more ¥11,000~¥13,200

C

Room with private toilet (11guest rooms)
2 people or more ¥13,200~¥15,500
※The price is for one person, one night including dinner and breakfast.

※1Fusuma
Fusuma is a wood-framed sliding door and partition covered with thick paper.
It is movable in grooves and separates the rooms.
※The price will be higher in the case one person use one room.

Bus guidance
Take a bus from NO.2 bus stop bound for Okunoin-mae, and the nearest bus stop is Senjuin-higashi.
Annotation
Check-in / 14:00~17:00
Check-out / 9:00
Capacity / 100 individual guests
Curfew / 21:00
Facilities / Main temple hall/Japanese garden(Light up at night)/Parking /Baggage hold Public bath(Men and women are separated) Wi-Fi(Available at whole building)